Revenue Growth Workshop: Recap of Our Dallas Event
March 21, 2016 | By Wayne O'Neill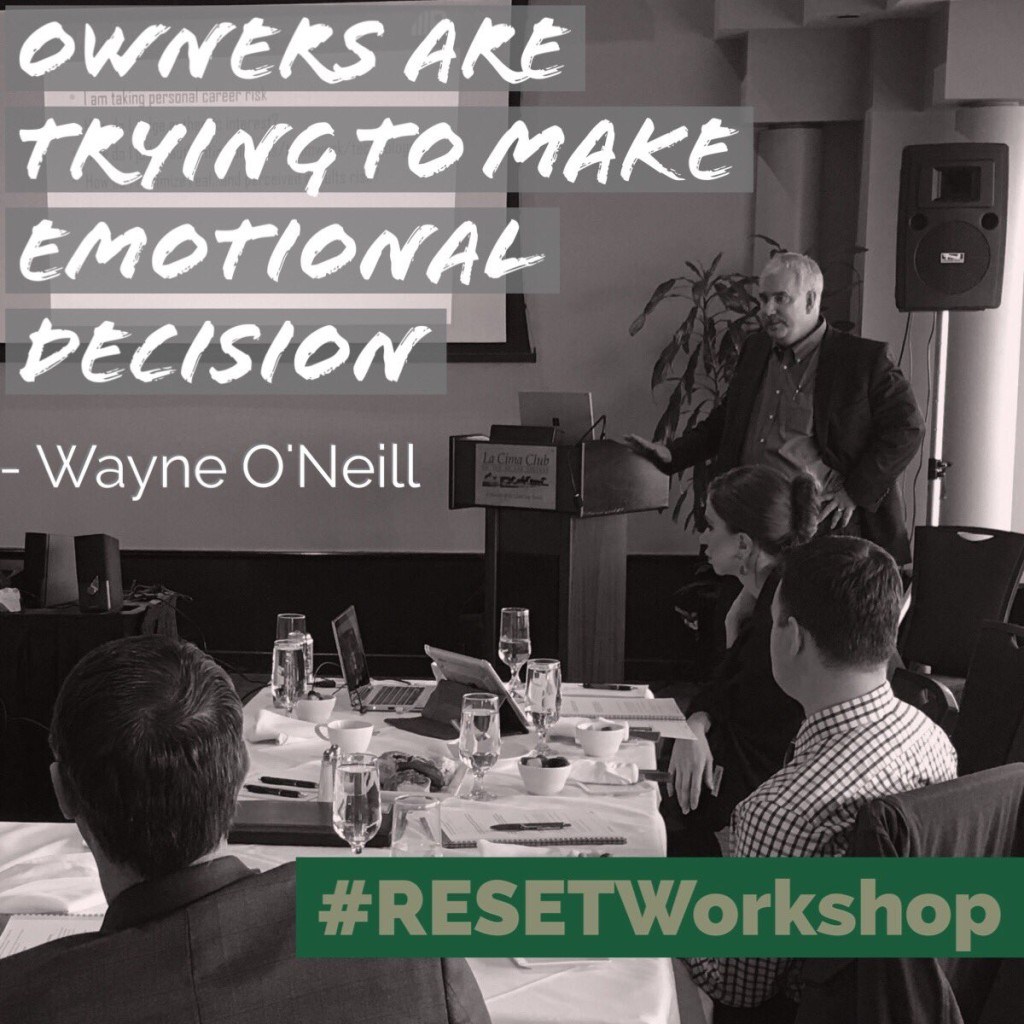 Our February 2016 RESET Revenue Growth Workshop in Dallas was an exciting experience. The attendees were mostly technical and executive-level people with go-to-market capabilities – and everyone came prepared to get their hands dirty.
We worked with "live ammunition," as I like to call it: Real-world examples of smart clients and capture plans. We left theory at the door, applying each lesson directly to these real-world examples.
The workshop attendees figured out who the decision-makers, champions and navigators were within their practice capture plans. They worked out what the client's business and political issues were, and how to connect that insight with their firm's impact.
Most national firms fall into the trap of "resume sharing." By that, I mean they focus too heavily on the number and size of projects completed during the business development process. All of the Dallas workshop attendees came from national firms, but they quickly shook off that traditional way of thinking and discovered that their impact is what makes the difference. They also realized that they probably shouldn't even get in the room with a client until they understand the business and political issues that client is facing. That's a huge transformation.
When your brand is shiny and you can get on any list, complacency is actually a huge vulnerability. Our workshop attendees made huge leaps in their revenue growth mindsets – they added these new skills to their business development repertoires and they quickly got to the root of why they were not securing certain work.
Another thing our workshop attendees walked away with is a firm grasp on what business and political issues mean to a client. Just knowing what the issues are won't get you very far. Our attendees used practice cases to break down how the issues affected five elements: staff, competitors, stakeholders, customers and operating model. They saw how even a government entity has those same five elements.
The RESET team and I believe that follow-up is an integral part of a successful workshop experience. Not to check to see if our attendees learned anything, but rather to reinforce what they're going to do with the knowledge they now have. So while everyone learned some important lessons in Dallas and got to apply that knowledge in real-time, we also followed up to drive these new skills home.
The Bottom Line
Our Dallas event is a perfect example of why I'm not a fan of all-talk seminars. Our RESET Revenue Growth Workshop attendees learned 3-5 specific things and then applied those lessons directly – right there in the workshop. This is the best way to learn, being put in a position to actually use what you've been taught. That's how we figure things out. That's how we learn what to do with what we've learned.
We're planning more of these workshops throughout the Southwest. Keep an eye on our event schedule here to find an event near you.