The Emerging, Powerful Attribute of Today's Leader
September 10, 2012 | By Wayne O'Neill

America is crying out for new kinds of leaders in each political party, at all levels of society and in every organization.  Leadership is the essential force behind any successful organization.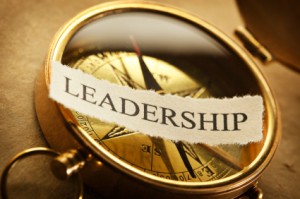 Effective leaders help generate vital and viable organizations that can develop and mobilize into new visionary roles in today's society.  Great leaders are the ones with vision, who inspire others and cause them to galvanize their efforts and achieve change.  Leaders lacking skills, training, creativity or courage, on the other hand, may follow standard operating procedure even if it means running the business into the ground because they do not possess the ability to change course or are not in tune with the emerging needs and shifting ground with their clientele.  According to a recent article in Business Insider, Marissa Mayer, new CEO of Yahoo, reviews every serious candidate's resume' when considering new hires.  What attributes is she looking for in her leaders?
Think of the attributes of leaders you hold in high esteem.  What traits do great leaders radiate? When our team looks for champion leaders, we look for individuals who possess traits of drive, honesty, integrity, self-motivation, self-confidence, cognitive ability, creativity and flexibility.  One attribute that you may not think of as a powerful leadership trait is vulnerability.  As an author of 10 business books, founder and president of a management consulting firm focused on organizational health, Patrick Lencioni wrote a thought provoking article in the Wall Street Journal entitled, "The Most Important Leadership Trait You Shun."  Patrick writes:  "Imagine two lists: One contains the qualities that a business person should have, and another includes the attributes that most business people would say they wouldn't want to have. There's only one term I can think of that might top both lists: vulnerability. Whether we're talking about leadership, teamwork or client service, there is no more powerful attribute than the ability to be genuinely honest about one's weaknesses, mistakes and needs for help. Nothing inspires trust in another human being like vulnerability — there is just something immensely attractive and inspiring about humility and graciousness. When a manager can admit that one of his employees has better skills in a given area than he does, or a team member acknowledges that she needs help from a peer, or a consultant admits that he doesn't know the answer to a client's problem, it sends a powerful message about their confidence and trustworthiness. It builds loyalty and commitment more than anything else. That's not to say that competence isn't important; it's just that without honesty and humility, it has limited potential."
Patrick goes on to say, "In my career consulting to CEOs, I have never met a CEO who was too intellectually slow to be successful. Most executives have more than enough skill and intelligence to be wildly successful. What set the best ones apart is their ability to know their limitations, surround themselves with others who fill their gaps, and perhaps most important of all, freely and openly admit to others that they are aware of and comfortable with their shortcomings. These leaders attract and retain the best employees, and inspire them to be vulnerable too. As a result, they build companies that clients trust, stick with and enthusiastically recommend to others."
If you watched either the Republican or the Democratic Conventions 2012, you may have noticed an intentional effort to show vulnerability of the candidates.  In multiple speeches and videos, the candidates humble side was revealed and their heart to serve others was held in high esteem by those who had been the recipients of their selfless acts of kindness.   I recently attended a Leadership Summit in Houston where the keynote speaker described the powerful attributes of the emerging leader of today:  humbleness and a selfless servant heart to help others.  In business and politics, we are reminded constantly of the power and fear of vulnerability.  We watch leaders defend themselves, deny responsibility for mistakes, and reject offers of assistance.  The long term impact of their defensiveness is a growing distrust among the very people whose support and loyalty they need.
In his inspiring book, Good to Great: Why Some Companies Make the Leap… and Others Don't, Jim Collins identifies the many components that made a good organization a great one over time. One key factor is the perception of the leader.  He concludes that great companies are often led by people who grew up within their organization and rose into the top leadership position.  Jim says, "There is a direct relationship between the absence of celebrity and the presence of good-to-great results. Why? First, when you have a celebrity, the company turns into 'the one genius with 1,000 helpers.' It creates a sense that the whole thing is really about the CEO. At a deeper level, we found that for leaders to make something great, their ambition has to be for the greatness of the work and the company, rather than for themselves. That doesn't mean that they don't have an ego. It means that at each decision point—at each of the critical junctures when Choice A would favor their ego and Choice B would favor the company and the work—time and again the good-to-great leaders pick Choice B. Celebrity CEOs, at those same decision points, are more likely to favor self and ego over company and work."
In a recent book on leadership, The New Psychology of Leadership, S. Alexander Haslam, Stephen D. Reicher and Michael J. Platow corroborate the research in Collins' book. Their emphasis is on the social identity of the group that an individual leads; it's derived from the leader's personal characteristics. They are: listening, understanding, tuning in, and not taking credit for colleagues' work.
In our firm's work, "integrity" and "authenticity" are words our clients most often choose to describe the qualities they value most in others (and often in themselves) which means doing what you say you will do in a genuine manner.   A new kind of leadership is emerging in the U.S.  People like Patrick Lencioni and Jim Collins are already identifying the coming changes.  How could your business, organization, politics and social structures change for the better if integrity, authenticity, and vulnerability were the most common descriptors of your leaders and teams?
References:
"The Most Important Leadership Trait You Shun"  by Patrick Lencioni  Wall Street Journal June 22, 2010 http://online.wsj.com/article/SB10001424052748704895204575321380627619388.html?mod=WSJ_mgmt_LeftTopNews#articleTabs%3Darticle
The New Psychology of Leadership:  Identity, Influence and Power by S. Alexander Haslam, Stephen D. Reicher and Michael J. Platow; Copyright 2011 Psychology Press   http://www.amazon.com/The-New-Psychology-Leadership-Influence/dp/1841696099#reader_1841696099
8/22/2012 @ 12:42PM/  "Why Jerks Don't REALLY Get Ahead"  Forbes.com http://www.forbes.com/sites/deborahljacobs/2012/08/22/why-jerks-dont-really-get-ahead/
9/4/2012 @9:39 AM/ "Marissa Mayer Reviews Every New Hire At Yahoo"
http://www.businessinsider.com/marissa-mayer-is-reviewing-every-single-new-hire-at-yahoo-2012-9#ixzz25lNXW01r
http://www.jimcollins.com/article_topics/articles/good-to-great.html  Fast Company