Digital Environments: Changing the Way We Think of Impossible
March 04, 2013 | By Wayne O'Neill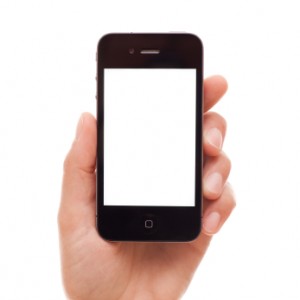 Technology is becoming 1) more personal and 2) more mobile, thus changing the expectations we have about how we can do business.
The advent of "the cloud" is creating a collaborative environment where teamwork is increasingly social, transcending geographic boundaries, time zones, and even dissolving bureaucratic hierarchies, and information is available with exaggerated abundance. The digital workplace is now what we call "hyper-collaborative".
Terms like cloud, hyper-collaborative and digital workplace all sound thrilling, but what value do they really bring to the bottom line? Whether or not one understands all the details of how the latest gadgets work is somewhat irrelevant; what ultimately matters is that statistically they are showing a positive impact on productivity and workflow.
Mobile devices inundating our daily personal experience has allowed anywhere access to files, thus amplifying the ability to create and edit in real-time and share it instantly with internal teams or externally with clients.  In addition, the ability to sign documents on a mobile device in a secure IT environment has been transformational.  This ability to be 'live' during the shaping process provides us with the opportunity to not only be more accurate, but also to turn over projects and accounts more rapidly.
Customer service needs are also being satisfied with increased speed. And since many IT features can be customized based on preferences, frequency and history of purchase, milestones etc, the entire consumer relationship experience is becoming extremely personalized. Happy clients equals repeat clients.
The social aspect of digital collaboration is also morphing outcomes, because multi-party participation in the decision-making process is present in a way that it has never been before. As many are already familiar with the features on apps such as Twitter or Facebook, people from anywhere on the globe can 'vote', 'like' or 'share' their ideas about a new product or service, thus expanding the entire conceptualization process of a forthcoming design and its relevance to the market. Such is the same for online business rooms like Box or Sharepoint. Interactive space is transforming final outputs and ultimately market receptivity.
Digitalization as an entire organism seems to be deconstructing bureaucracy, whereby democratizing the building and decision-making process. But the digital space is growing at such a voracious rate that the cultural and legal guidelines about how to most effectively leverage the phenomenon are far behind. However, the spark cannot be contained. Looking ahead, the industry will have to continue to address issues such as document security, intellectual property rights, and identity theft. And many groups have already begun the process. In the mean time, it seems the mobile world will continue to fuel innovation and optimize operational efficiency, irrevocably changing our way of answering "How can we do this better?"
How do you foresee the cloud platform helping companies like yours transcend boundaries and grow?