Creatively Funding Higher Education in Today's Market
July 02, 2012 | By Wayne O'Neill

Tumultuous times are here for many institutions of higher education.  Traditional revenue streams are being cut.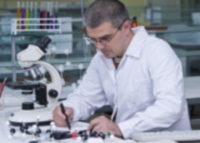 University cost structures are under increased scrutiny.  More competition for students causes increased needs for state-of-the-art facilities and increased demand for revitalization and alternatives in student housing.  Globally, countries are trying to keep the brightest and best students within their home country, so the full tuition global money stream is drying up.   However, successful colleges and universities are positioning themselves to grow.   How can leadership in higher education rise above the tumult and achieve their goals?
Successful institutions optimize resources.  In addition to cost reduction and increasing effectiveness, consider alternative revenue sources.  For example:  Your institution may want to be known for advancements in science and health which aligns with your university's master plan and mission.  Your faculty decides that a new research facility is needed.  Why not connect with pharmaceutical companies to find out the timeline for future research projects?  The company may be willing to fund the new research facility if your professors and students complete the research.  This kind of corporate partnership would be a win-win solution.
Trumpeting education and business partnerships creates a culture of innovative ideas and win-win solutions.  When establishing the first International Center for Automotive Research in the country at Clemson University, BMW not only financed the project and endowed professorships at the new graduate school, but also ultimately built a foundation to cultivate automotive learning.
[youtube https://www.youtube.com/watch?v=E-8MvUdjivY&w=560&rel=0]
Think outside the box for other kinds of partnerships.  What other business could you partner with on campus to create shopping opportunities for your students and keep revenue on campus?  Successful models of university-industry cooperation vary considerably, ranging from a direct partnership of an individual at a university with a specific division of a company, to a relationship that stems from a strategic meeting of the academic and industrial researcher at a professional conference.  Government can enable these collaborations, providing subsidies and acting as a social lubricant to encourage university-industry  partnerships.  For example, the successful Small Business Innovative Research (SBIR) grants provided by various U.S. government agencies were created to support scientific excellence and technological innovation through the investment of federal research funds in critical American priorities to build a strong national economy…one business at a time.   Pioneering a revolutionary new solution can give you the market leadership advantage.
Another innovative partnership is Ford Motor Co. joining forces with Ohio State University to find new uses for an alternative source of rubber being developed by scientists at the Ohio Agricultural Research and Development Center (OARDC).  This project is funded by a $3 million Third Frontier grant from the state of Ohio and a $380,000 grant from the Department of Energy. Project partners include the Ohio BioProducts Innovation Center, the University of Akron, Bridgestone Americas Center for Technology and Research, Cooper Tire & Rubber Company, Veyance Technologies Inc., and now Ford.  Also involved are Oregon State University and the U.S. Department of Agriculture (USDA).  Ohio State University engineering students and engineers at Ford Motor Company are also working together to design hydrogen fuel cell vehicles that will challenge landspeed records.
Develop a plan of action.  Rather than engage immediately in an RFP process, some institutions  have lowered the risk by adopting a longer, multi-phase approach to identifying a partner.   Pre-development analysis (we call it "client intelligence") helps determine how wise this partnership could be before substantial commitments are made.  Access market interest in the project through letters and private conversations with potential partners.  Evaluate potential development partners by requesting for qualifications (RFQ) and learning all you can about the potential partner.
Timing is everything.  If you deliberate too long, someone else will beat you to the finish line and you will be left playing catch-up.