A Master Diver's Guide to Surviving the VC Shark Tank
May 20, 2013 | By Kevin Cray

In today's evolving markets, there are products and services so unique that sometimes it becomes difficult to create a "go to market" strategy. A CIO colleague of ours that has developed a product that has potential to be sold to 3 different customer types: end users, institutions and corporate clients.  Entering new market segments requires a lot of industry insight and experience in bringing varieties of products and services to market, which this colleague has never done before.  As a big fan of Shark Tank, we set up our own tank and brought in an investor we know who is constantly evaluating product and company investment opportunities.
Prepping for the Dive

The new product has already received national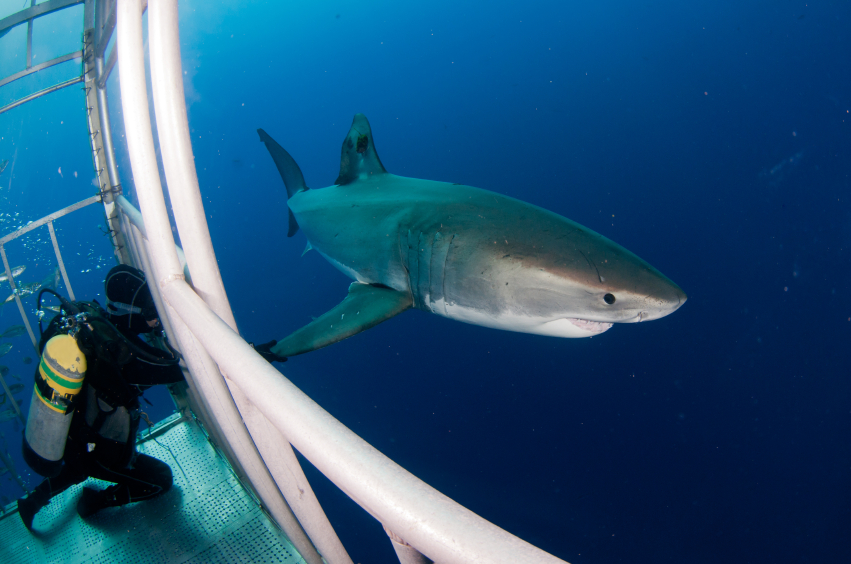 accolades from IT insiders along with an official industry patent; the next step is to push the product mainstream.
Even though its CIO creator and his team of technical specialists collectively have bountiful expertise, there are still skillful tactics, hidden traps, and time-saving techniques to successfully bringing a concept to market that they had not yet considered. To help take their game to the next level, we introduced the group to one of our Episodic Coaches who has held executive leadership positions on both sides of the selling table- both as a decision maker at venture capital firms who sponsor new information technology inventions, and as a check-writer at his own software firms. The insights provided by this expert coach proved to be an invaluable part of making an already exceptional product and its team even more competitive and, most importantly, profitable.
Jumping in is Half the Battle
How is the coaching provided by us different from 'training', a popular buzz word that usually confuses the two topics? Training involves teaching basic fundamentals to newcomers; it revolves around drilling core principles so the newcomer can get a broad understanding of the industry or assignment they have. Coaching, however, is the ongoing sharpening of excellence. And coaching is almost always by someone who is already considered either an expert or a rising star in their field. These persons don't need to be taught basics, as they've already mastered the core principles; what they need is game-changing new approaches to heighten their level of success.
Whether its advice on how to manage a team, create a new product, or managing in times of crisis; being open to coaching (whether the advice is positive or negative) and feedback is crucial for today's successful people.  Steve Jobs (Bob Campbell), Tiger Woods (Hank Haney), Michael Jordan (Phil Jackson) all had coaches that were there to help them be better at what they do.
[pullquote]"I think the most important thing about coaching is that you have to have a sense of confidence about what you're doing. You have to be a salesman and you have to get your players, particularly your leaders, to believe in what you're trying to accomplish on the basketball floor." – Phil Jackson[/pullquote]
You've Taken the Dive…Now, Capture the Moment
This most recent coaching session between the CIO inventor and our WOA Episodic Coach was an exciting reminder of how sparks can fly when several experts are brought together in conversation about an area they are all passionate and knowledgeable about. The CIO software creator left with a re-worked budget that efficiently minimized almost half of the perceived production costs, thus giving future customers a friendlier price and the inventors an increased likelihood of speed-to-market. The CIO inventor also gained a structured organizational outline that would prepare the business to scale with it's inevitable success; preparing to grow effectively by rewarding the founding team members while still allowing space for creative newcomers was a forethought not even yet conceived by the team in their nascent stage of bringing the product to life. The clear benefit of coaching was the opportunity for a collaborative brainstorm surrounding the what ifs and how abouts. Suddenly, potential knew no limits.
Take Your Time Getting to the Top
[social-bio id=6]