How to Use Creative Financing to Move Projects Along
March 26, 2018 | By Wayne O'Neill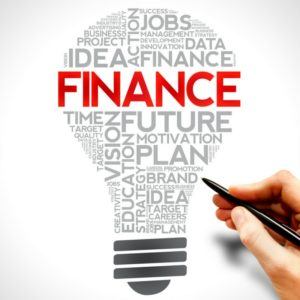 Winning and executing the work aren't the only challenges service providers face in today's marketplace.
Often projects get stuck in limbo when it comes down to the owners financing them.
Here are RESET, we see our service-provider clients deal frequently with two specific scenarios:
The first scenario is a procurement hang-up. After you win the work, in order to move forward and execute, the project owner must secure the funding. If the project gets stuck in the decision-making and procurement processes within the owner's organization, there's little a service provider can do to move things along.
The second scenario is a scope issue. This is where an owner details everything they want associated with the project — and the project ends up coming in over budget.
Do either of these scenarios sound familiar? Don't worry. Read on to discover the creative financing solutions we've developed for our coaching clients.
Move the Project Along With Private Equity Financing
If funding is the hurdle preventing your project from moving forward, private equity financing might be the perfect solution.
With private equity financing, the organization gives up a percentage of ownership in exchange for cash or capital. In other words, the owner would finance the project using capital from third-party investment in an existing revenue stream.
An example of this would be a higher-education institution that owns a parking lot. If the institution charges people to park in that lot, that's an existing revenue stream. The private equity play could be accepting money up-front from a private equity firm in exchange for giving up ownership of that revenue stream. The private equity firm could then charge people to park in that lot, securing a regular return on their investment — and the institution would now have cash-in-hand to move your project along.
Get Involved in the Front End
If an unwieldy project scope often hangs up your projects, the solution requires a lot more forethought.
The absolute best thing a service provider can do in any circumstance — but especially this one — is get involved with the customer earlier on. If you can connect with them on the front end, before they've planned the project, you can help them conceptualize the project (maybe even within their existing budget) AND help them find creative financing options before the funding issue becomes a stopping point.
Not only does this help eliminate the "we don't have the budget, so this one doesn't make the cut" argument, but you're providing additional value to your customer right up front.
The Bottom Line
Within our Connection Process methodology here at RESET, we teach service providers to use creative financing solutions to move projects along when funding would otherwise be an issue. We walk our clients through a step-by-step process of connecting with customers, identifying opportunities, and participating in the conceptualization of projects.
Creative financing doesn't just give our clients the upper-hand with customers, however — it also helps those customers complete projects they may have thought were out of their financial reach. It's a win-win.