Top 7 Signs Your Company Needs to Change
June 17, 2013 | By Wayne O'Neill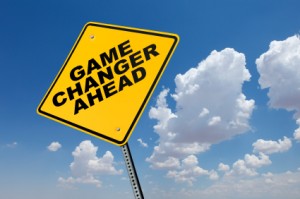 When all is going well in your company and money is flowing in, decisions are easy. But when your "tried and true" strategies no longer work, you wonder what is happening and why? Our team gathered our 100 years of combined experiences and came up with the "Top 7 Signs Your Company Needs to Change."
Red Flashing Lights That Signal Your Company Needs to Change: 
1.  You have good people leaving.  When good leaders in upper management leave your company and  young, up and coming stars exit, it may be for a pay raise, but more often it is a sign of deeper, underlying problems or conditions that need to change.
2.  You have plenty of work, but profit is low.  If you have hundreds of projects but you are barely making your revenue goals, your profit margin may be too low. In reality, you are undercutting your own profit margins for the sake of positioning.
3.  You frequently hear "But this is how we've always done it."  Our response is "How effective has that been for you?" Why are people stuck in the past? What will it take for them to embrace the future? Who are the people who will not follow you to the next level?
4.  You find yourself very "alone."  If your network has vanished or your "network for value" is non-existent, then take a closer look at your relationships, connections and networks. If you are the "go to" company for information on what's happening in the marketplace, but it is all one-sided and your network does not return the favors, then it is time to consider finding better clients or building better relationships with those in your network. One legged tables are not very secure.
5. You win the RFPs on price rather than impact or value.    In a recent blog "Pathways to Drive Exceptional Performance,"  we cited a study in Harvard Business Review done by Michael Raynor and Mamtaz Ahmed from Deloitte who tackled the question: "How do we know what makes a company exceptional?" In their research, they studied 25,000 companies who traded on the U.S. stock exchange between 1966-2010 and measured the Return On Assets (ROA) that reflected stable and consistent performance.  The exceptional companies held these two rules:
A.  Better before cheaper – Companies who succeeded competed on their uniqueness before their price.
B.  Revenue before cost – These companies prioritized their efforts on gaining revenue before reducing their cost.
6.  All the business development falls on a few.  Ask yourself, who brings in the work? If your star in developing the business or landing the work were to leave, would your company fall apart? How is knowledge being transferred?  What kind of accountability is present? What balance is there between operations vs. execution? How effectively are goals communicated and executed between senior leadership, the sales and marketing team, and IT operations?
7.  Anxiety level on the management team is high. Do you find yourself staring at the potential client list or project board daily worrying over how you will get the next client or next job in a "productive paranoid" manner? Do you lose sleep wondering how to solve the issues of your firm or industry?
If you see any of the above flashing red lights in your company, then recognize these warning signals with a loud message that it is "time to change." This is an introduction to an ongoing series of game changing blogs to help you manage the "change journey" and get you on the right road to sustainable business solutions and revenue growth. As Robert Frost said, "Two roads diverged in a wood, and I–I took the one less traveled by, and that has made all the difference."
Here are links to the game-changing blogs in this series:
"Employee Retention: Why Good Employees Leave"
"Increasing Profitability: You Have Plenty of Work, But Profit is Low"
"Dealing With Resistance To Change:  What To Do When You Frequently Hear "But We've Always Done It That Way"
"You Find Yourself Very Alone:  Growing Your Business Partner Network for Impact and Value"
"Compete on Value, Quality and Impact, Not On Price"
"Business Development Illusions If BD Falls On A Few"
"Reduce Business Stress If Management Anxiety Is High"