Tips for Startups to Excel with Go-To-Market Strategies
February 24, 2014 | By Wayne O'Neill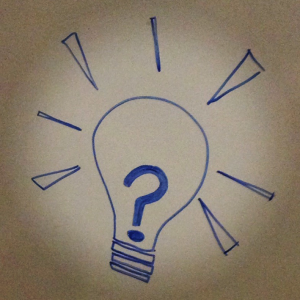 Navigating a startup isn't easy. I know firsthand how quick (and often) roadblocks can occur and how there's often a lot of disappointments before there are triumphs. When speaking with others who are involved in startup companies, I've found that many entrepreneurs make some of the same mistakes. Some advice:
It's not about the numbers
Someone I've known for many years came to my office to direct my employees and I to companies we should approach for coaching. He's got a lot of credibility: he grew a design firm from 50 people to 1,500 people and sold to an international company and, more importantly, he's really good about finding smart clients.
The problem is, he started immediately obsessing with business cases and asking, "Give me specific examples of how people went from $30 million in sales to $50 million in sales and it was all because of you." And all I could think was…"you're not getting it."
People want business cases and they want metrics because that's what's comfortable to them. People default to left-brained stuff when they don't know how to wrap their arms around it. They want to read consumer reports and say, "I don't want to read any of that feel-good stuff". They don't want it to tap into their emotions, but that's how people make their decisions.
Tell your story
People DO make their decisions with their gut. Yes, numbers are influential. If you have a football team or football stadium full of backers and a lot of money raised already, that says a lot about what OTHER people think about your startup. But what does that have to do with the investor you're speaking to at the moment?
Numbers have a place, and they have their worth. A Tale of Two Cities by Charles Dickens is one of the bestselling books of all time, at around 200 million. It's 448 pages, and at $5.35, it's a steal compared to books half it's length. But it's the story inside the pages that determines if you're getting through that book or not.
Partner up—with the right person
As a startup, it's almost impossible to not have a love affair with the product and the business you've created. With that love, comes a degree of resistance against help from others. You can be slow to trust others as you grow your business, which, at times, is for good reason. I had to learn, painfully, that people who looked like they could sell what I do, couldn't necessarily sell it. People who were business development skilled, people who run companies, people who were on the owner's side, people on the ecommerce side, people who had helped startup companies–all of those people failed at selling what I had to offer.
I resisted and resisted for years—eight years—for another person to show up. But when I allowed that person in, things just worked. No one could repeat what I do the way that my partner can. It's not about a backlog of skills and reputation as much as it is being savvy enough to listen, learn and leverage.
So here's the bottom line…
Investors hear a lot of pitches every day. Differentiate yourself by giving a narrative of your product and how it is remarkable.
Don't let the love affair you have with your business get in your way when you're going to market.
Listen, learn and leverage. It's an EQ thing. People intellectualize it too much.