Supercharge, Adapt and Thrive in Business
March 11, 2013 | By Wayne O'Neill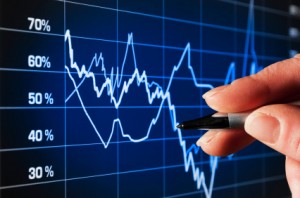 Companies experiencing mounting competition, financial crisis, or disruptions around its edges need to change often and regularly in order to survive and thrive in today's market.  The business model changes constantly and will continue to change in this business environment.  Therefore, learning to adapt and transform becomes critical to success.
In the article "EBay is Back!" in a recent issue of Fortune Magazine, Peter Drucker says, "Every organization needs to get used to changing."  The three biggest obstacles to change are:
1.   Weak Imagination
2.  Doing Something Different From the Norm – Anything that is different from what we are used to doing.
3.  Culture of the company– We like who and what we are.  Why do we need to change?
"What we are dealing with today is cultural change.  You may have to be more aggressive than you have been in the past.  You may have to do more risk management and find solutions differently," said Larry Beasley, chief operations officer and executive coach for Wayne O'Neill & Associates, in a recent interview.
Transformations require an entrepreneurial spirit, an entrepreneurial culture and persistence amidst resistance in order to achieve the results desired.
We all want immediate overnight success as we implement changes, but realistically it takes a year,  eighteen months, or even longer to reap the rewards of the changes we make now.  Leadership has to be on board and needs to be the right team to implement change.
Typically, after you introduce the changes, you will meet resistance from within the company and your shareholders as well.  But eventually if you see the vision through, such as in John Donahoe's case, you may be able to far surpass what you were ever able to do before the change.  According to Gil Luria, a Wedbush Securities analyst, "He (Donahoe) took an underperforming Silicon Valley giant and transformed it into a high-growth, innovative, mobile-focused technology leader."
One of Donahoe's motivations for transformation at eBay is his desire to measure success not only by earnings but also long-term contributions to society.  Donahoe quickly perceived that smartphones would transform the shopping and paying experience for consumers.  Other trends that are predicted include:
1.  Mobile payments and less use of cash.  Thanks to PayPal, the payments business, which eBay acquired in 2002 to facilitate online purchases, processed $145 billion in payments last year, with about $14 billion in transactions completed on mobile devices. (PayPal accounts are linked to a bank account or debit or credit card.) One of the biggest competitors to eBay's PayPal may come from mobile-oriented payments companies such as Square, which in November 2012 said it is processing transactions at a rate of $10 billion a year.
2.  Mobile phones will bridge physical and online retailing.  Customers use their phones to read reviews, search for bargain prices, and place orders via apps and websites.  But they'll also use their devices to find nearby stores where they can try something on, pick up an item, or even get same-day delivery.
Change is not easy, but making the right changes at the right times are critical to the long term success of any organization.