Star Sales Performers Change the Game
July 16, 2012 | By blea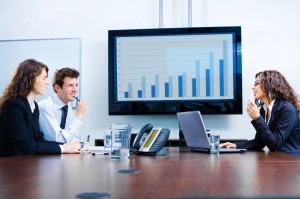 Research described in a recent Harvard Business Review article affirms that star performers don't play the sales game better; they change the game.  More on the article in a moment, but the immediate question is how do they do it?  In the approach we advocate, they
Find clients with smart leadership teams seeking new, more effective ways to compete in their own environment.
Connect with leaders around business and political issues that are blocking their progress.
Find unique solutions, whether from within their firm or elsewhere, and help leaders conceptualize creative paths that position the star as their partner going forward.
In my previous post, I began discussing the powerful difference between "connecting" and "touching" in the business development process. Connection is the key because it's the means to understanding the business and political issues, deciphering how the organization really works, and developing champions who believe they win if you win.
The article in the July-August, 2012, Harvard Business Review, "The End of Solution Sales," illuminates this further.  Authors Brent Adamson, Matthew Dixon and Nicholas Toman pinpoint a sea change in business to business buying behavior.  Business developers have sought customers who knew they had a need, but probably did not have a specific solution.  By understanding the customer's needs better than her competitors, she could propose the best solution. "But now owing to increasingly sophisticated purchasing teams and purchasing consultants armed with troves of data, companies can really define solutions for themselves." One sales executive they surveyed makes the point, "Our customers are coming to the table armed to the teeth with a deep understanding of their problem and a well scoped RFP for a solution."  Sound familiar?  In today's market, that translates into a crowded pre-proposal conference and ultimately price competition between the finalist firms who meet the defined selection criteria.
Backed by their own research, the authors make the case that all is not lost, that star performers are not just better at the sales game, they are in fact changing the game.  "Unlike traditional solution sellers, these star performers lead with insights meant to upend a customer's approach to its business, and they aren't afraid to push customers out of their comfort zone," they write.
How do they gain those insights; why do their customers agree to leave their comfort zone? We contend these stars succeed because they effectively connect with smart leadership teams who are seeking creative ways to address the "new normal" and who can understand game changing business propositions.
Intrigued?  Find out more about from Adamson, Dixon and Toman about what customers to seek, with whom you need to connect, and how to get out of the RFP trap.  Just click here.  Then check back with us here for more on methods, tools and teammates star performers use today to change the game.  Better yet, let us know what you think.