Why You SHOULDN'T Prioritize Relationships When Your Goal Is to Grow Revenue
January 04, 2017 | By Wayne O'Neill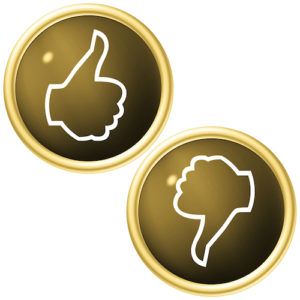 It's a fresh new year, and a fresh new chance to reset your thinking.
There's one area in particular I want you to really think about this month – because it's going to impact every account development and revenue growth activity:
Your go/no-go decision-making process.
It's broken. You're losing revenue. And I'm going to fix it for you.
You're going to fail fast this year.
Relationships Come Second
The first thing I want you to get out of your head is that building a relationship over 6-12 months is how you win work.
No.
You win work by:
Choosing smart clients
Matching your impact to the business and political issues the client faces
Facilitating decision-making
All of this starts before you even make the first phone call to the client.
Make Your Decision NOW
To really fail fast and make sure you're spending your time and energy on fruitful activities, you must make your go/no-go decision before you spend too much time on relationship-building.
Within 6-8 weeks of identifying the prospective client, decide if you have a shot or not.
Most firms start by positioning themselves with clients and selling their resumes first – and then over time they decide if the account is a go or a no-go.
But you're not going to waste that kind of time in 2017.
You're going to make your go/no-go decision way up front.
Because relationship-building is a flat-out waste of time if the account doesn't go anywhere – and too many firms are wasting massive amounts of time this way.
First figure out if you can really help the client.
Then figure out how you can help them.
Before you pick up the phone.
Stop thinking about your product. Stop thinking about your resume. Start thinking about your impact.
The Bottom Line
Relationship development is a good thing – after you've decided the client is a "go" for your firm. If you haven't made the go/no-go decision yet, you're likely wasting time (and your firm's resources) chasing a client that you'll never catch.