Reactions from the Box World Tour: Experience Business Without Boundaries
March 04, 2013 | By aleneolson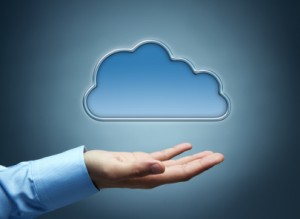 "We're moving towards a post-PC enterprise where users want to have access anywhere, work everywhere," said Whitney Bouck, Enterprise General Manager at Box and keynote speaker at the Box World Tour: "Experience Business Without Boundaries" that Kevin Cray and Maurielle Balczon of Wayne O'Neill and Associates, recently attended in Houston.  Bouck went on to give examples of ways companies are breaking through boundaries to grow through cloud content management.  Box's combines the ease of use of Dropbox with the IT control required by businesses with regulatory and compliance issues that don't want employees sharing documents outside their perimeter.
One example of breakthrough transformation is in the airline industry.  According to Captain and EFB administrator at Southwest Airlines, Rod Halpert, and First Officer/pilot and US Chaiman of the Electronic Flight Bag, Will Ware, pilots used to carry big briefcases on wheels full of papers that they needed on each flight.  Today, everything that pilots need is on their tablet.  They calculated that this initiative has saved them over 16 million pieces of paper during this short span of time.
Another example of how cloud content management is breaking through business boundaries is in the construction industry.  "One out of four construction companies will switch their financial and operations services to the cloud this year,"  a fact shared in the "Secure Cloud Collaboration in Construction" session lead by Industry Marketing Director of Box, Julie O'Brien; Marketing Programs Manager, Intergraph, Cathy Lamberth; and SVP WW Sales, Gehry Technologies, Laurence Sotsky.  They went on to explain cloud solutions for construction and engineering firms, allowing them to collaborate and share critical content anywhere, from any device. This insightful panel revealed how cloud content management in a flexible, mobile Box platform improved project bidding and vendor management.
In a similar session, "Mobility and the Cloud in Energy," an interactive panel discussed how  energy companies are relying more and more on mobile devices and cloud applications to fuel innovation, exploration and development.  Companies are using mobile devices and cloud applications to collaborate on major projects, optimize vendor management and increase operational efficiency…anywhere, anytime, from any device.  The panel consisted of Julie O'Brien, Industry Marketing Director, Box; Julia Wiseman, IT & Operations Analyst, Cinco Energy Services; Shannon Daily, Director of Workflow, Information, and Processes, Circular Energy and Simon Dinaburg, Information Technology Manager, NGP Energy Capital Management.
Companies are looking for ways to work together easier.  "Collaboration," says Whitney Bouck, GM of Enterprise for Box, "is where the real action is." As a Box user, Wayne O'Neill & Associates was interested in the "Top 5 Ways Businesses Move Forward with Box" session and gaining tips to share with clients on mobile content management and project collaboration.
Box is making a big effort to solve the bring your own device (BYOD) problem.  Many companies want employees to use their devices of choice but also want to control what they do with those devices.  An  example of an IT nightmare scenario is an accountant emailing herself work documents to a Gmail or Hotmail account or uploading them to Dropbox where they disappear from IT view and control. This poses huge compliance and risk issues.  The problem with BYOD is that IT departments are often understaffed and overwhelmed by work so before IT organizations adopt cloud solutions, they may need significant organizational realignment and improved business participation.  File-share-and-sync vendor Box announced more enterprise-friendly security features and alliances at the conference.
For more conceptual reactions from the Box World Tour, click here and read "Digital Environments: Changing the Way We Think of Impossible".