Profitable Organic Growth via Disciplined Capture Planning Process
November 18, 2013 | By Wayne O'Neill
CLIENT INDUSTRY: ENERGY PERFORMANCE CONTRACTS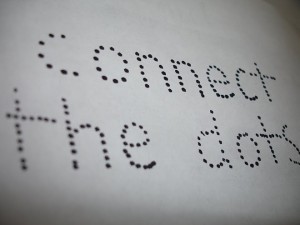 Fortune 100 company with emphasis on energy performance contracts and efficient facilities operations and maintenance in healthcare, education, and government.
CLIENT GOALS: LEVERAGING A COLLABORATIVE PROCESS TO CREATE A GAME CHANGING OPPORTUNITY
Adopt and utilize WOA's capture plan model to facilitate internal collaboration across company divisions and to form alliances with other firms with similar client business interests. The specific case involved game changing opportunities fostered by the merger of two large school systems in the southeast.
The purpose was to shape an opportunity to provide a comprehensive school system-wide energy performance contract that would enable the newly combined system to capitalize a comprehensive overhaul of its facilities assets. The system would then own modernized school buildings that could be operated at significantly less annual cost. The enterprise-wide solution would be much more advantageous to our client than competing for dozens of separate projects, and it would yield a larger financial benefit for the new school system.  And if our client was positioned as the creator of the opportunity for a much greater system-wide benefit, while developing the right set of project delivery allies, they would be in the preferred position for long-term success.
OUR DELIVERY PATH
WOA worked with the company to develop and initiate a capture plan that involved all of the divisions currently doing business with either system plus others capable of serving the system.
Identified connections that each division had within the systems' elected leadership and full time management, while also disclosing key gaps.
Aggregated intelligence about the systems from across the divisions, including an understanding of potential political obstacles to the company's enterprise-wide solution.
Discovered that a relationship with a politically connected outside company was not as positive companywide as had been perceived by a few individual departments, and thus…
Developed connections with two other companies with design and construction interests whose leaders had critical ties to the key decision maker, other political entities involved, and key members of the local business community, and who therefore could help navigate the political obstacles.
CLIENT IMPACT: COLLABORATIVE CAPTURE PLANS
Became a model for cross division collaboration for major account development.
Clarified understanding of the total benefits that each department could provide the client.
Illustrated importance of involving the operations team in the sales process to discover information and contacts that could be helpful to the sales process.
Created accountability for collaborative action.
Demonstrated importance and methodology for developing alliances with other firms who have congruent interests in the success of the company's solutions offering, and who are therefore motivated to leverage their connections and expertise to help.