Positioning Firms for Success: How This Subcontractor Captured an Astonishing New Client
October 12, 2017 | By Wayne O'Neill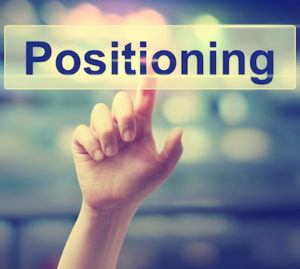 I've talked a lot recently about leveraging team talent. In our last post, I even walked you through exactly how we do that here at RESET.
It's just one of the ways we buck tradition — and help our clients do the same.
So often, when people come to us for coaching, they think they have to pursue traditional sales models, traditional clients and traditional types of work. We have so much fun showing them that so much more is possible. Traditional might have gotten you here — but it probably won't get you to where you want to go next.
This is really what we thrive on: Helping seemingly ordinary people enter into extraordinary circumstances by thinking outside of tradition. Much of that is accomplished by simply opening their eyes to different possibilities — opportunities that were hiding in plain sight.
Read on to see how we did this for one of our clients just this year.
Discovering an Unseen Opportunity for a Design and Construction Subcontractor
One of our recent clients was a subcontractor in the design and construction world. We helped position them for an opportunity with the federal government that they never would have looked at before.
They said they didn't have experience or the right portfolio to capture this opportunity. A change of perspective was all they needed to realize they had everything it would take to get that project and turn it into a long-term account.
First, we helped our client uncover the business and political issues surrounding the project owner. Then we helped them shape the opportunity — not just capture it — by identifying solutions that would help the owner tackle those issues.
With the federal government, firms always have to follow a strict RFP process — and this was no exception. The next thing we did was coach our client through the pre-proposal meetings so that even though they were going through the RFP process, our client was still in the driver's seat the whole time.
The Bottom Line
We have so much fun showing our coaching clients that there is more opportunity out there than they ever expected. When a company, teams and individuals tap into the true value and impact of their firm, it opens their eyes. They realize that they can talk to different kinds of people and more types of clients than they ever thought possible.
My team and I go home happy each day seeing these excellent professionals accomplishing things beyond their wildest expectations.