NACUBO 2013: Transforming Funding Sources in Higher Ed
July 26, 2013 | By Wayne O'Neill

Our experience at the NACUBO 2013 Annual Meeting in Indianapolis was a refreshing change from years past.  While the conference always draws the business officers from the country's cream of the crop colleges and universities, this was the first time we felt there is a true trend of transformational thinking and ACTION taking place.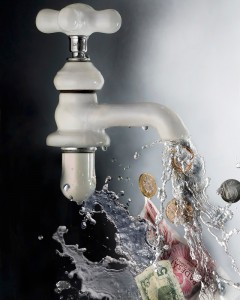 The overriding theme of the week was around capital investments into the higher education space.  Leaders are finally realizing that the answer does NOT lie in either increased government bonds or increased student tuition.  While institutions have realized in recent years the issue with leaving students with $100,000+ in debt, and not fully preparing them for the job market is a huge problem, during the 2013 conference we clearly heard leadership talking about specific creative solutions.
We attended three sessions in particular that we felt represent this transformation:
"New Approaches to Funding Higher Education"
Led by Geoff Chatas from The Ohio State University, John Augustine of Barclays and Edith Behr of Moody's Investor Services, the session explored the rationale for changing financing approaches in higher education, which leads to both increased revenue and reduced expenses. But the most striking part of the session was the creativity described to attract private equity into university settings.
One of the game changing examples presented involved leveraging Xerox in a performance contracting structure to leveraging a P3 parking solution – that in turn increases the endowment of an institution 8-fold.
"An Alternative Capital Funding Source: Direct Bank Purchase Loans"
As bond rates continue to become less attractive, higher education borrowers have had to review alternative sources of capital funding, such as Direct Bank Purchase (DBP) loans.  Diane Tacke of Luther College (representing the views of the 52 Lutheran Colleges nationwide) delivered a subtle but powerful description of the paths private higher education institutions are financially "tweaking " their way to not being trapped by singular capital funding choices.
"Collaborating to Create Efficient Financial Structures"
Sometimes the answer can come from within.  In this session, which covered a topic near and dear to our hearts at Wayne O'Neill & Associates, leadership from Virginia Commonwealth University revealed their strategic plan to attacking operational inefficiencies that were leading to the depletion of scarce resources.  They created a Financial Structure Task Force and developed ways for their departments to collaborate across functional entities to develop best practice financial structures.
So here's the bottom line…
Colleges and universities are ready to change.  They have moved past realizing the problem and have started to transform their approach to solving financial issues.  Leadership is open to new ideas, they are forming task forces, and they are working with corporations and investment firms to identify new funding sources.
If you want to engage a solution driven methodology with your higher education client you will have to jump on the band wagon in a much more diverse manner than in the past. Higher education institutions are looking for new revenue sources, big picture operational effectiveness, private equity investment and non-traditional facility development; and above all, infrastructure enhancement that is linked to mission.