Mission Critical Insights from 7×24 Fall Conference
December 03, 2012 | By aleneolson
Interview with Wayne O'Neill by Alene Olson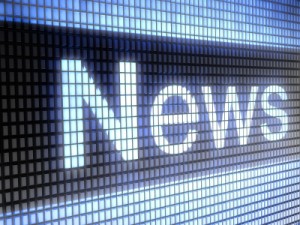 "Vision: From Idea to Impact," the theme of the 7X24 Exchange Fall Conference involving about 750 participants from mission critical facilities, featured speakers from Google, Microsoft, Digital Realty Trust, RagingWire Enterprise Solutions and others.  Wayne O'Neill, business game changer and CEO of Wayne O'Neill & Associates, has three first-hand impactful observations from two presentations:
1.  In the presentation by Joe Kava, Vice President of Data Centers at Google (a pivotal, world-wide leader in developing data center infrastructures), he addressed how traditionally there are two silos:  Information Technology (IT) people report to CIO and Facilities report to Corporate Real Estate.  Wayne said, "I was struck by how hard they are working to bridge the gap between IT and Facilities.  As a global leader in data center infrastructure, Google is working hard to try to further enhance collaborative behavior between the chief information officers and corporate real estate and share in decisions surrounding data center infrastructure growth and enhancement."
Google is working very hard to develop collaborative behavior between CIO and the head of Corporate Real Estate.  They are taking both of these silos to a whole new level of collaboration in order to be much more effective in leveraging data center infrastructure.  That includes everything from a single closet, to the midsize data center, to the enterprise data center, to the large data center.
2.  "I was also struck by the observation from Joe Kava on the P.U.E. (Power Usage Effectiveness) = the total facility power divided by the IT equipment power."  Wayne went on to say, "The industry is always searching for how to minimize that equation.  Here's the comparison on industry averages:
single data center closets throughout all users = 2.5
rack computer structures = 2.0
midsize data centers = 1.6
enterprise data centers = 1.4
large data centers = 1.1
Kava's main observation is the fact that there is so much ineffective power usage through the use of single closets and rack structures.  The real opportunity coming in the industry is for the aggregation of single closets and rack structures into mini data centers or co-location solutions.  The further bottom line is that when it looks like nothing is happening in the industry, the reality is that much is happening, it just looks different.
3.  in the presentation by Bruce Weed, the Global Program Director of "Big Data" Business Development and Strategy at IBM.  "Big Data" is the concept that everyone is talking about.   In a simplistic form, the concept of leveraging data in business is the concept contained in the Hollywood movie, Moneyball, in order to have a team like the Oakland Athletics compete with a team like the New York Yankees.  Why do we need to pay attention to this?  The overall strategic benefit in leveraging "Big Data" is to harness predictive focus. 
Here are the specific payoffs:
A.  Gain insight into behavior, wants, system activity never thought possible
B.  Take decision making from weeks to hours.
C.  Take operational efficiency to levels never seen before.
D.  Gain the most thin-sliced customer insights and thus drive sales revenue in much more creative ways.
E.  Extract value and impact from old accumulated data.
The punch line on paying attention to "Big Data" is that this will grow the leverage of IT infrastructure in ways previously unseen because the power of leveraging "Big Data" in even the simplest operations, like a baseball team, will be seen as much more do-able.
The link between these two powerful speakers is, once again, the marketplace is not going away, it is just evolving.  Data center infrastructure is just changing.  It is growing because of the growing influence of "Big Data" and evolving because of the coming aggregation of data center closets as well as rack computer structures or co-location facilities.
The new normal is that markets are not ebbing and flowing.  They are evolving and morphing.  Staying as close to the conceptual changes in the market is the key to capturing and leveraging those changes.