Miss the November RESET Revenue Growth Workshop? Here's a Recap
December 01, 2015 | By Wayne O'Neill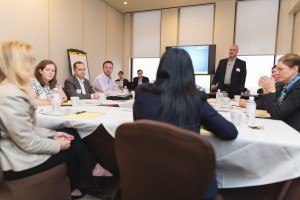 At the Houston Club on the 49th Floor of the Shell One tower in downtown Houston, TX, 8 people smashed through the ceiling they had unknowingly placed over their revenue growth.
That may sound dramatic, but if you were at our RESET Revenue Growth Workshop there on Nov 17-18, 2015, you would be nodding your head in agreement.
Over those two game-changing days, the RESET team and I led this group of executives and middle-managers through The Connection Process. With hands-on exercises and open discussions, attendees got the opportunity to take what we were teaching them and apply the lessons directly to their own businesses. The results were astounding.
We limited the size of the workshop specifically to maximize the opportunity for roleplaying. Regardless of the size of their firm, their industry segment or their level within the organization, the attendees were able to successfully apply The Connection Process to their situation and work through problems that had been previously capping their revenue growth.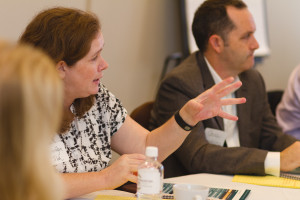 The most important thing to me is that the attendees walked away with solutions. I don't talk just to hear my own voice — I wanted everyone to build a skill-set that they could use not just to solve a specific problem during the workshop, but that they could use to solve business development problems going forward.
The attendees received a content-rich workbook full of real-world examples of the lessons at work, and exercises that revealed actionable takeaways. They also received two client intelligence articles that fully detailed the process of capturing business and political issues. But most importantly, they received a mindset shift.
The Revenue Growth Workshop attendees might have walked in with sales problems, but they walked out with an account development mindset and the skills to grow revenue in faster, more intelligent, more sustainable ways.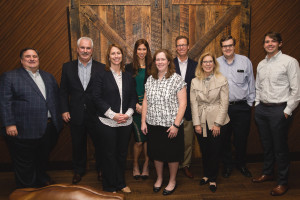 The workshop was a resounding success, and I look forward to hosting it again very soon. Even though everyone there came in with unique challenges and unique business scenarios, they were all able to work through their specific issues in totally new ways. This is game-changing for them, and revolutionary for the companies they serve.