How to Leverage Twitter at an Event
March 31, 2014 | By Wayne O'Neill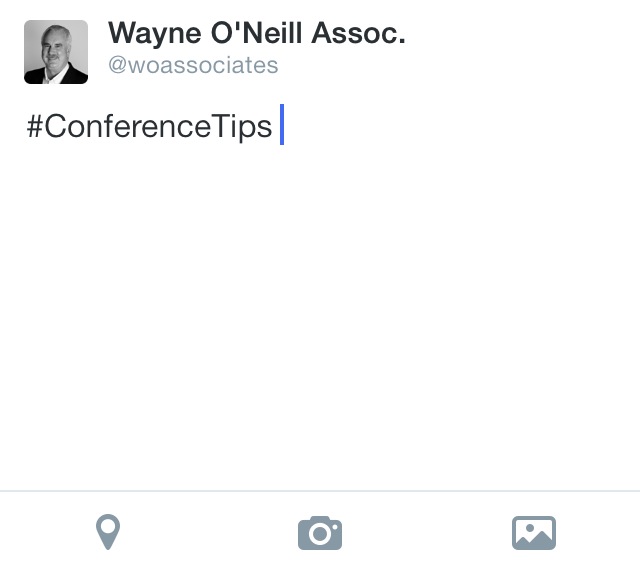 I've been to plenty of conferences and tradeshows during my career, but recently, when I attended The 2014 P3 Conference, I did something a little different than the other white-haired guys in my peer group. I used the conference hashtag on Twitter—before, during, and after the event. From my experience, you get more out of an event if you're utilizing social media.
The Why
Regardless of the years of experience and success you've had with these types of events, they can be overwhelming. It just isn't possible to capture all of what's going on if you're trying to do it physically.  However, adding social media to the mix will add effectiveness.
Say you're listening to the speaker, and getting what you can out of it. If you were to turn to your colleague and ask them what they thought after the speaker was done, they'd probably give you an overall opinion of the presentation, such as, "Oh, I thought it was great." But if you look at what he was tweeting, you'd find much deeper insight. It's more detailed, specific and insightful, and he likely would have taken in the information very differently than you did. You have the opportunity to see a whole different perspective.
And, often, at conferences, you don't know the people around you well enough to go right up and ask them what they thought of a speaker or of an idea. When you're on Twitter, you're able to get a candid response from a person that you don't know, in real time. Now that's good.
The How
There's some preparation and interaction beforehand that I recommend when you intend to leverage Twitter at an event.
Find out the conference hashtag.
Search for target speakers on Twitter, follow them, and reach out.
Begin tweeting with the conference hashtag to let your followers know you'll be there.
Search the hashtag to see who else has announced they'll be attending as well.
There's always a lot going on at a conference. If you take it apart from a social media standpoint before you go, you're able to be in the sessions and still look for some of the people that you want to connect with through Twitter.
While you're there, tweet your responses to what's being said at the event and keep up with the flow of the hashtag stream. Connect with what other people have to say: favorite and retweet things you agree with or think are insightful and feel free to comment on others' commentary.
The Response
I tweeted to one person who had written a book that I had read and she sought me out at the conference. We had a connection that took place before shaking hands, it left an impression, and I was able to introduce myself to someone who I might not have gotten the chance to talk to.
Those who were following my tweets later looked me up on LinkedIn. Seeing my affiliation with the conference and my insights intrigued them, they wanted to know more. People would seek me out and plan meet ups. Others, with whom we've already been in the process of connecting with, would follow back quickly. That's a great way to maintain a relationship.
The thing is, I don't think I'm experiencing it as much as I could, but I can see the front edge of it turbocharging. There's a whole different dialog going on electronically in those places.
So here's the bottom line…
Insightful feedback from other attendees of an event is available to you on Twitter.
If you'd like to get the most of an event you're attending, do some homework online beforehand. Those who aren't using Twitter as a tool are missing out on the conversation going on right under their noses.
Twitter is just another way to Develop Multiple Paths of Connection.