Knowledge Management and Collaboration
March 19, 2012 | By Kevin Cray

[perfect_quotes id="1378″]

Our clients are always asking us how we seem to know so much information.  The answer is quite simple…we like to read…A LOT!  Managing all of this intelligence was difficult until we jumped into "the cloud".  We are always coming across newspaper and magazine articles that provide information on specific client targets, market segments and "thinking outside the box" thinking.

Here are a few things we look for while reading:
What specific problems are being faced in the industry? How can they be avoided or solved?
What are the best in class companies doing to differentiate themselves from their competitors?
We manage the client-specific knowledge we find as we are coaching our clients.  That way if we did research on Company A and another one of our clients wants to pursue Company A 2 years later, we have a strong base of knowledge to start discussions.  We also make sure to manage confidential/private intelligence separately, but having a go to place for basic, public knowledge saves us a lot of time.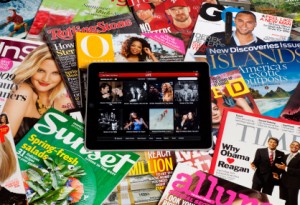 One tool we use internally is Box.com (formerly Box.net), which allows our entire team to have up to the minute information at our fingertips where ever we may be.  Box.com allows us to use our Apple iOS or Android devices to pull information out of the Box in a few simple touches of the screen.  Also, via the Box.com website, all of our documents are indexed and fully searchable, which give us our own Google-type search engine internally.

Another tool that we use is called Pulse, with is a RSS feed reader.  An RSS feed is an up to date list of materials posted on a website in a certain section.  Any website that has a 

can be subscribed to and added to Pulse (usually through a reader such as Google Reader.  A simple example would be with articles posted at American School & University Magazine.  If I subscribe to the RSS feed, anytime a new article is posted, it will automatically be updated the next time I go to Pulse.  By taking all of the websites you frequently visit for business intelligence, and having all of them on one screen with tidbits of the newest articles, you can quickly decide what you want to read without having to visit each site independently.