International City/County Managers Association (ICMA) 2012 Conference Highlights
October 18, 2012 | By aleneolson
"Building Communities:  Rising to Seize Opportunities"
Why do some leaders thrive in chaos and others don't?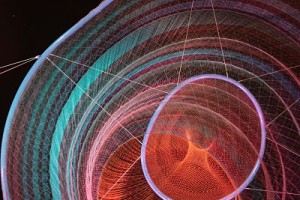 "Good is the enemy of Great" said Jim Collins, keynote speaker, researcher and best-selling author (i.e. Good to Great, Great by Choice).  He talked about how we can achieve success, great success, regardless of the chaos and ever changing environment we all face.  Great leaders hold tight to core principles and stimulate progress. We don't give up our values; we change our practices. Practices need to evolve in order to stimulate progress. Collins describes greatness as a matter of conscious choice and discipline, not a matter of circumstance.  Great leaders promote the very highest levels of service, professional integrity, and ingenuity.  Leadership is not about personality. The X factor in great leadership is humility and passion. In the business world, CEOs have the power to make things happen. In local government, it is different. Leadership exists only when people follow by choice.
Data show that there are three behaviors that distinguish successful leaders:
1.      Fanatic discipline – Disciplined thought leads to disciplined action.  Set a goal that will be maintained regardless of the circumstances.  The historic success of Southwest Airlines can be attributed to the goal of being profitable every year.  The discipline does not change with conditions.  Even in times of great achievement, great leaders do not overextend and leave themselves vulnerable.  Collins uses a "20 miles a day march" analogy to emphasize the importance of consistency.
2.      Empirical creativity – Great leaders obtain empirical evidence for what works, then blend it with discipline which enhances human creativity.
3.      Productive paranoia means that you have the resources and buffers that you need to survive uncertainty and chaos.  Shock, disruption, and volatility are the historical norm, rather than the stability and prosperity that the U.S. has experienced in the 20th century.
Through our own actions, through our own fanatic discipline, productive paranoia, and empirical creativity, great leaders ensure that our communities continue to grow and prosper.
Here are some conference attendees favorite Jim Collins one-liners:
We are great by choice, not by luck.
An organization isn't great until it can be great without you.
A true sign of mediocrity is chronic inconsistency.
Leaders have to be fanatically disciplined, productively paranoid, and empirically creative.
Stimulating progress is not giving up values.
One output of a great organization is superior performance relative to its mission.
To read more on Jim Collins' Great by Choice and his 12  Key Questions for Leadership Teams, go to: http://icma.org/en/icma/newsroom/highlights/Article/102591/Great_by_Choice
———————————————————————————————————————————————
What do artists and local government managers have in common?  More than you may think!
 Janet Echelman, keynote entitled "Revitalizing Urban Spaces with Public Art", presented visually stunning images reflecting the importance to our communities of the arts and the transformations art can have on our communities.
Lessons for Managers
You gain strength through your ability to adapt.
It is possible to keep a link to nature even in the built environment.
Try to see the familiar with new eyes.
Look at situations and resources for what they are, not for what they aren't.
Constraints are the key that open the door to discovery.
When you reach the limits of existing tools, find partners who can help you create new ones.
Nontraditional partners may be able to help you accomplish your vision.
To read more on this, go to:   http://icma.org/en/conference/Article/102599/Revitalizing_Urban_Spaces_with_Public_Art
———————————————————————————————————————————————-
"The Business Case and Content Strategies for Social Media" session gave some practical tips on how local governments can get involved or improve their social media efforts. The session was led by Susan Mays, Vice President of Marketing and Strategic Initiatives at CH2M Hill; Spencer Stern of Stern Consulting, and Sean Stegall, City Manager of Elgin, Illinois, emphasized that social media is changing the way we communicate.   Here are some quotes from the session:  "If Facebook were a country, it'd be the third largest in the world. YouTube is the second largest search engine on the web. 90% of people trust peer recommendations they read on sites like Yelp. More than 64 million tweets are sent out each day. Kindergarteners are learning on iPads." And many times, people are talking about their local government on social media.  Presenters emphasized that providing multiple communication channels through social media allows constituents to interact with your local government in a way they are most comfortable. It allows you to engage your citizens and frame the conversation. It also helps you deliver measureable results, improve transparency, and even cut costs.  Here are some tips from the session:
Create a social media team at your organization. Identify the right personnel, preferably those that are already adept at social media. And cast a wide net. Have someone on your team from marketing, legal, finance, IT, etc. Include all age groups.
Align social media goals with your organization's mission and objectives
Develop an organization-wide social media policy. The shorter the better. But the policy should include security, legal issues, sunset laws, FOIA issues/open records complaints, employee access, account management, and consistency of messaging.
Post fresh content daily or weekly.
Take negative comments in stride—use it as an opportunity to explain your position or mission
Make sure social media is being used to drive people to your events.
Multimedia is a must—use photos and videos
Track return on engagement, such as increase in the number of followers and likes, the number and tone of comments (negative and positive), and brand awareness.
Some free tools that you track social media engagement include Hootsuite, Seesmic, Google Alerts, or Google Trends.
Check out this national study on which cities are the best at social media.
——————————————————————————————————————————————————-
"Social Ideation: Using the Internet to Gather Citizen Ideas" session led by Tom Spengler of Granicus, Alissa Black of the New American Foundation, and Mesa Deputy City Manager Karolyn Kent discussed a new way to communicate with citizens.  The old ways of citizen engagement were often in-person, expensive, time-consuming, and unproductive because feedback was neither focused nor representative of the broader community. In a recent local government survey, 72% of respondents said they still rely on these traditional forms of communication (phone, e-mail, in-person, mailings).
But, citizens increasingly expect government to provide a convenient way to voice their feedback and participate online.  The new way of citizen engagement is:
Online – Collaborate with more people to address community priorities
Cost-effective – Decreases the time, money, and effort required for citizen participation
Automated – Capture and manage community input easily
Productive – Use "crowd sourcing" to bubble up the best ideas from your citizens, find out what matters to them most, and develop responsive policy and programs
Social ideation helps you get citizens input on fiscal budgeting, capital improvement projects, and other important initiatives so you can make better budget, policy, and strategic decisions.
However, while the new form of citizen engagement is highly effective, it is still recommended to combine both online and offline engagement strategies to reach the broadest audience. Some citizens still like to participate in public in-person forums.
For more conference highlights, go to:  http://icma.org/en/conference/welcome/news