Improving Capital Projects Austin Event Recap
May 26, 2015 | By Wayne O'Neill

On May 14 I was honored to facilitate a panel on the topic of im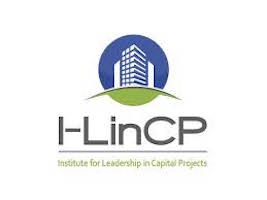 proving capital projects.
The event was hosted by I-LinCP (the Institute for Leadership in Capital Projects) and held in Austin, TX. We had a full house at Maggiano's Little Italy as we discussed the pros, cons and impact of various project delivery methods.
In the hot seat were three project owners from healthcare, higher education and government:
Kent Hedges, Regional Project Manager, Universal Health Services

Keven Kehlenbach, Assistant Vice President of Construction Services, Baylor University

Paul Frederiksen, Town Manager, City of Argyle
As we covered Design Build, Competitive Sealed Bid, CM@Risk and IPD project delivery methods, we also dove deeper into delivery expectations, understood value, and the pros and cons of each method from the owner perspective.
Key Takeaways
Effective, successful projects don't come from having the "perfect" contract relationship. Nor do they come from managing projects well or making the right vendor selection. For any project or facility, success comes from leveraging collaborative environments from the beginning all the way through to the end – and ongoing.
So much great discussion happened at this powerful panel. But I think these three key takeaways are the most important:
Collaboration is about structure, but it is also a craft. It's both a right- and left-brained skill. Successful collaboration is more than just integrated project delivery, and it's more than bringing the right team members together. It's about HOW you get that done.
Your project isn't just a project – it's an asset. And this asset has to be created around a lot of diverse thinking to be successfully collaborative.
How you select a team is critical. It goes beyond the process of simple selection – you must connect with those firms proactively. Their project resume matters less than the emotional intelligence of the leadership of those firms you are considering for your team.
The Bottom Line
If you missed this thought-provoking panel, I encourage you to keep an eye out for the next one. You can find a list of upcoming events on the I-LinCP website. Meanwhile, if you or your organization are interested in learning about collaborative project delivery and how it can move you faster and more efficiently toward your capital planning goals, I would love to talk to you.