Essentials to P3 Success: 2013 Public-Private Partnerships Workshop Insights
September 16, 2013 | By Wayne O'Neill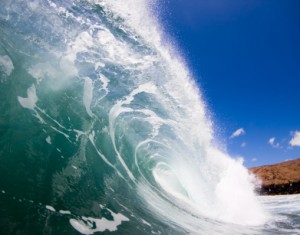 Collaboration, stakeholder engagement, and political backbone top the list as essentials to P3 success.  That's only the first wave of the coming tsunami that I observed at The National Council for Public-Private Partnerships workshop last week in Austin!  Although this workshop focused on Texas solutions for water management, public-private partnerships opportunities are on the horizon across the United States and growing overseas.
Public-Private Partnerships (P3s/PPPs) are what's buzzing in the design and construction market, but in the eyes of the owners, there is a strong distinction between those who know what they are, and those that can strongly deliver. In attending the workshop, it was very clear that P3s are not your typical capital projects.
Here are some of the game-changers:
It's Not Just About Buildings/Infrastructure
One of the drivers for P3s in Texas, Senator Kirk Watson, shared how water infrastructure and equity financing are the future.  After stating "P3 is critical for Texas," Senator Watson discussed the multiple, diverse ways P3s are evolving.  "Texas has to get it right," he said specifically in regard to water-related projects.
Mark Ellison, representing the Texas Water Development Board, moderated a compelling discussion on the correlation between water and economic development.  With the lack of available water infrastructure in the United States, having the capacity to support large corporations in this area allows Texas to grow as a whole. Owners need to know to blend public (both state and local) and private monies to make a project possible, and in a way that will attract private capital. For example, in the U.S. Water Infrastructure, the public sector is highly fragmented, primarily owned and operated at the local level.  There are 54,000 community water systems with 85% of the population served by municipal-owned utilities. Plus, 15,000 community wastewater systems of which over 95% are municipal-owned. The private sector owned utilities are regulated by state Public Utility Commissions with significant precedent for private sector O&M of municipal-owned utilities. Upfront investment, with performance responsibility throughout a "concession" period offers a limited precedent for P3s utilizing private equity. However, this is NOT a privatization as municipalities retain control over rate setting and long-term asset ownership.  A significant need exists for investment in the sector to the tune of $91 billion annually and a "capital gap" of $55 billion. This gap is based on the estimated future capital needs for maintaining and expanding U.S. water delivery systems, wastewater treatment plants, and sanitary and storm sewer systems less projected annual spending based on a continuation of past spending levels and growth rates. Meanwhile, the Environmental Protection Agencies (EPA) is actively pursuing violations and increasing regulatory standards.
The rationale for municipalities to utilize P3s to "close the gap" include: 
Transfer Risk of cost overruns to the private sector,
Accelerated Delivery as the private sector is highly motivated to complete the projects ahead of schedule as opposed to common construction delays that the public sector experiences.
Life-Cycle Cost Savings to the public sector because of increasing fiscal pressures on government and the "infrastructure death spiral" caused by insufficient maintenance or artificially low rates that starve infrastructure projects of funds for needed upgrades.
Municipalities Retain Ownership & Control of Assets
Texas is not alone in trying to harness the water. 
With the ever-decreasing water supply and with recent increasing demand for water from growing corporations and communities, other states are also determining in what circumstances a P3 approach is appropriate and viable.
The Cart Before The Horse
The most often overlooked part of a P3 project is the 1st P- PUBLIC. As overlooked as it is, it tends to be the most difficult part of the process. Here's why:
 Hijacking: Whenever the public is impacted, there is always political turmoil that can hijack projects. It is even more difficult to know where in the process these hurdles will pop up, let alone anticipating how they will be cleared.
Control: Not only is there a false perception from the public that private equity firms will make all of the decisions, but the organizations themselves don't like it because they feel like they are losing control, but it's something they HAVE to do. As one water authority executive commented at the workshop, "P3 is scary…because it seems like we lose control."  The public sector does not actually forfeit control because the government plays a central role in P3s during every step of the project lifecycle.  A concession agreement provides a strict performance regime for provided services.  If the private sector fumbles the ball and metrics are not met, the public authority has ultimate authority to adjust the scope and services.  Therefore, the private partner has every reason to outperform in delivering a quality project over the long-term. 
So here's the bottom line….
State funded organizations have their backs against the wall.  In the State of Texas, they have realized they need to use alternative funding mechanisms to give them the assets that they need to receive. Emotionally they are a bit nervous because they are being asked tougher questions about the ROI of the project.
Collaboration in shaping projects and opportunities becomes crucial to those expecting to succeed in this P3 pool of possibilities. Before beginning any procurement processes, a thorough and detailed conceptualization of these projects will be essential.