Effective Change Management Begins With The "Last Mile"
December 17, 2012 | By Wayne O'Neill

In order to complete a marathon, you have to finish the last mile.  In the telecommunications industry, the term "last mile"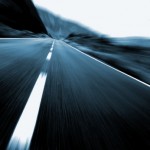 refers to the challenge of how to efficiently extend their networks the "last mile" into the customer's home.  Organizations who are changing also experience a "last mile" dilemma as they struggle to fully connect with front line teams and the most remote stakeholders regarding the important changes.  (Stakeholders are people who have an investment, share or interest in the business or industry.)
As the speed of change continues to increase, change management is a fundamental competency needed by managers, supervisors, and organization leaders.  As we coach owners, we find that you want help competing with other companies and customers as you can no longer rely on historical successes and processes.  To be effective in today's market, you need to repackage and gather client intelligence from your frontline technical and operations teams as well as leadership and sales & marketing teams .  Avoid the temptation to jump to tactics immediately while trying to uncover solutions.  Take time to examine the basics that your organization has to offer that is of value to clients.
Follow these steps for success:
Develop a change strategy that includes solution ideas from the front line teams
Spend time evaluating what you really offer of value to your clients, then plan and implement to the "last mile"
Have the courage to execute the strategy
Communicate the strategy clearly all the way down the pipeline.
In order to compete effectively, you have to have a strategy that evolves faster than you can imagine.  Successful change management strategies require an awareness of complex human behavior and workplace evolutionary trends.  To expect people to embrace the change just because you as the leaders like it or because you are paying for it is not going to make the change successful.  Poorly structured change will fail.  Well-structured, beautifully executed change strategy will result in success.
Change strategy is a process that needs to be integrated and needs project management.  After you talk strategy, then talk tactics.  If your organization is challenged to fully connect with your customers or front-line employees, then consider these questions as outlined by Ron Ashkenas in a recent issue of Harvard Business Review entitled, "In A Change Effort, Start With the Last Mile":
Who are the ultimate "targets" of change — those who will need to do something differently in order to achieve the organizational goals?
To what extent can you get these targets engaged in developing solutions right from the beginning, instead of waiting until the cake is fully baked?
For example, Southwest Airlines recently acquired Air Tran.  The challenge is for an employee of a previous Air Tran hub to start thinking and acting like a Southwest employee.  Another example is this:  Ten years after RCA was bought out by GE, there was one facility that still had RCA posters, signs and other branding elements for RCA.  Another example is a CEO who stresses the importance of empowerment, but front-line employees still wait for directions from their supervisors.
The problem is not so much the sale of a product, but having the person on the front line buy into the company's vision and branding.  If the leader does not get the importance of empowering each part of the team including the front line, then the whole change process will fall apart.  Rather than trickle down, begin with the "last mile" for successful change management.