Economic Drivers in Plain Sight
January 27, 2015 | By Wayne O'Neill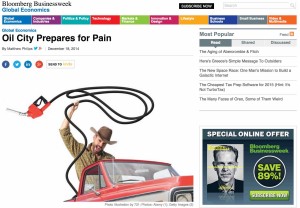 I read two articles recently that were good examples of critical industry information hiding in plain sight.
Blazing Healthcare
The first was in the January 2015 issue of Fortune magazine, and the name of the article was Healthcare Blazes Ahead.
It's not difficult to figure out that a variety of companies are making a lot of money off of affordable healthcare. When you see that Gilead Sciences is one of the top performers, it's no wonder they are doing a billion dollars doing construction building new campuses. Biogen, Aetna, Community Health Systems, it's no wonder they are benefiting from the structural change in which healthcare is being delivered. But this road map is actually much bigger if you really look at it.
Look at who is connecting to whom. Anyone who is building labs: Who is trying to capitalize on uncommercialized research? Which of the not-for-profit systems are mimicking the behavior of for-profit systems? Why is Aetna in the middle of that? Profit just belies who is taking advantage of this structural change.
The Oil Bust is Not an Economy Bust
The second article that caught my interest recently was Global Economics: Oil City Prepares for Pain in Bloomberg Businessweek.
It's really an article that gets everybody's attention. Everybody's going, "Houston's going to tank with the oil industry!" But think about it. Oil prices have dropped, and they could go down to $40-45 a barrel, which is problematic – but how long is it going to take to get back to $60 and $80? It's not going to take that long. And there are people like the retired chairman of Shell saying, "Hey, this is nice, we get some rest. But we need to be planning on $5-a-gallon gas in 2017 and 2018."
No economy is dominated as much by one industry as Houston's. The oil industry is 38% of it. Here's the way we see it has affected our clients: Anybody who rode this willy-nilly — just harvest, harvest, harvest – and didn't pay attention to bio-pharma, what's going on in higher education, or distribution technologies and logistics like drone manufacturing, well they have to do a big catch-up.
There are so many places to harvest, it's ridiculous! Information technology, strategic intent, design and construction, to name a few. You just have to reshape the harvest engine.
The Bottom Line
People think this is hidden information. It's not. It's sitting right out there, but you have to read and connect the dots with how it will affect your practice and the region that you are in.