Deferred Maintenance Costs Mount to the Billions
August 06, 2012 | By blea

The tab for deferred maintenance at America's colleges and universities is akin to the Energizer bunny: it just keeps growing and growing.  Valued in the millions on even the smallest campuses, it is soaring to nearly $1 billion at some of the country's large public universities. Fewer than one in five facilities managers rates it as their top priority.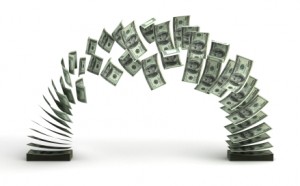 One hurdle has been the inability to make a fact based case for the need and return on investment of aggressively dealing with the problem.  Does this sound like an unmet need in search of the right mix of products and services?
Of course the answer is yes! Plus higher ed officials are signaling they want innovative help to meet the challenge.  If you saw our "headlines" from SCUP 47, you read that there was considerable buzz at the conference about the necessity for colleges and universities to deal with deferred maintenance. One impetus is that Trustees in many cases are no longer rubber stamping requests for new facilities. They've noticed that the physical assets are underutilized and that in their present condition and configuration they are not suited for alternative uses. Faced with shrinking sources of funds Trustees are demanding that universities become better stewards of their assets. It's a stone that's been kicked down the road for decades, but there is evidence that it's finally being recognized as a priority. A couple of months ago, Academic Impressions posted an article, "Benchmarking Deferred Maintenance: A Recent Survey."  AI reported that in a survey of 75 universities surveyed early this year, 68% of facilities managers indicated that "addressing deferred maintenance was one of several top priorities this year."  That sounds encouraging, but when resources are strained, being "one of several top priorities" may not be enough. The same article noted that only 17% rated it as their top priority.  In a related article, AI addressed the challenge of establishing priorities and generating support for a strategy for tackling the deferred maintenance issue.
Funding remains a major challenge, and in an era when budgets are being slashed, there are few easy solutions.  We know of institutions who are becoming more creative in leveraging  service providers to find non-traditional sources of liquidity to move project scope forward and in fact to enlarge the scope of their efforts.  Using savings from reducing energy consumption is an example we've observed on multiple campuses, and AI took note of the trend in a related article, "Taking a Proactive Approach to Energy Savings and Deferred Maintenance."
The point is that this deferred maintenance is a huge market opportunity for firms serving higher ed as well as a major challenge for the institutions themselves as they struggle to gain higher utilization of their assets and reduce operating costs. Yet as we also reported in our "headlines" from SCUP 47, higher ed officials are increasingly frustrated that service providers often seem to sit on the sidelines waiting for the institutions  to solve the problem and issue RFP's for projects.  They've told us they would much prefer for service providers to get more actively involved in helping them conceptualize solutions to the business and political issues that block their path.  Those firms who have caught on to that are flooded with work.