The Connectors: Tadd Tellepsen, Part One
April 29, 2014 | By Wayne O'Neill

When you're coaching abstract concepts, it's not always easy to explain the impact it has. People have a hard time coming to terms with things that don't equal to new numbers plugged in on a spreadsheet to determine value. Because of this, we're reaching out to others in my network who've been through the coaching with me, have leveraged it, and made it out on the other side. They'll be contributing to the blog periodically about The Connections Process, so you, the reader, will have another perspective on what we do at Wayne O'Neill and Associates.

First up is Tadd Tellepsen. Co-Owner of Tellepsen Builders.
Tadd's Take on The Connections Process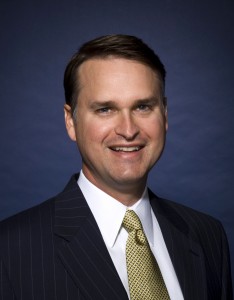 I met Wayne about five years ago through a mutual contact. We had a few lunches where he explained to me about The Connections Process. Back then, he didn't have a name for it yet, but I knew it was valuable. The things he was saying made sense, plain and simple.
The Connections Process is about behavior change, and it allows people to see things differently. However, when you're talking about dealing with human behavior, you're walking on unsteady ground. It takes a lot of time. A gross analogy and a more extreme example of this is the eradication of an addiction.  How long does that take? It's a rocky process with a lot of pushback, because people are addicted to the old ways of doing things. They can grasp the concepts, but being able to do it is easier said than done. Just because you can understand it intellectually doesn't mean you can push past old habits and perform. That's why you need coaching.
Within my earliest conversations with Wayne, he made it clear that he had strategies that could captivate clients in ways we hadn't been pursuing. We're an organization that is set up with a culture around capture. We eat it and breathe it. Though we already had this down conceptually, we still had so much to learn: primarily about discipline, collaboration with operations, and training people in development. His company offered a way to organize a strategy and execute on it, so we decided to hire Wayne and his team. We continued to work with him for two years after that.
During that time, the coaching allowed for us to better understand our value in the marketplace and how to articulate it. We grasped a better understanding of how we should take those assets, understand the business and political issues of the client, and then better align those assets.
The Connections Process helped us in many ways, but the biggest things that come to mind are the framework, discipline and concepts that we were then able to use to train others. That was huge. We have some young people in development that needed the framework. He gave us the tools to do that.
To be continued…Click here for Part Two.