The Connectors: Read Ballew
August 25, 2014 | By Wayne O'Neill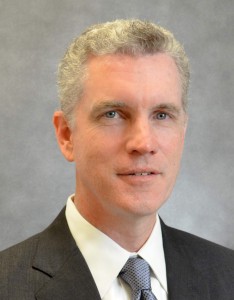 You might remember our last installment of The Connectors, where we interviewed Tadd Tellepsen of Tellepsen Builders. He gave us his take on The Connections Process, and today, we're sharing with you how Read Ballew utilized the thought process and tactics from our practice.
In his own words:
Read Ballew's take on The Connections Process
I met Wayne a few "lives" ago, when I was still working with my former company, Carter & Burgess. We were introduced by one of my partners at our Houston office, and he brought Wayne in to help speed up the acquisition process. He discussed with us how we pursue clients, business and relationships and then came in and began shifting things. He prioritized our clients in a new way, and gave us action steps to implement.
What was so different?
Something that is fundamental, particularly in the architecture, engineering and construction business, is that people tend to focus all of their attention on the architects, engineers and contractors. They're making sure that they're doing their jobs very well—which is a perfectly valid approach to performing the business. However, the failure to most businesses is when they don't learn about their clients businesses, what makes their clients successful, or how to help make their clients successful.
The thing is, it's never about the service provider. Service providers are a necessary evil. No one really wants a service provider, they want an end product. Amazingly enough—most people don't recognize this, especially contractors—it's not even the building itself that the client is searching for. They're looking for what the facility provides. Sometimes, the facility itself is a necessary evil. It's something they have to have to perform the business they're engaged in.
That's where Wayne and I see eye to eye. Understanding from a business perspective about where the client is going is essential for your own business success. I haven't yet met a client who I was able to help improve their business who didn't find a way to help me with mine.
Are there specific examples of these concepts in action that you can refer to?
We were talking to healthcare organizations, and upon learning this, it took Wayne no more than two seconds to say, "If you want to connect with those people as clients, bring them together and give them someone who can find solutions for their issues."
So, we did just that. We had an IT consultant come in, speak in an open forum, and act as a facilitator to talk about the issues they're dealing with from an IT perspective. There were multiple healthcare providers at the same time, and the clients absolutely loved it. It wasn't just the fact that there was a facilitator there who was in the industry, wise, and knew how to interact with the CEO. They also liked that they were talking with their counterparts in other healthcare firms who were having the same problems they were, and they had the opportunity to speak with one another and be advised by someone else.
We did that one morning, and before we knew it, we were a part of the solution for their business. No longer was our relationship about talking to them as a sales representative for our company. We instead changed the conversation to make it about collaboration to solve their business problems. Sometimes it's a building, sometimes it is design work. And you know, sometimes it's just getting together and helping them with their IT issues. Then, you change the game and the way that the client approaches you. They're no longer approaching you as a service provider, because they've begun to think of you as a business partner.
How'd the client react?
The client was strategic enough to see that we were solving bigger issues, and they began to look for ways to help our company. They recognized that we as a company were going to take whatever effort to help them succeed, and they were to reciprocate that—even going so far as to ask, "How can we help YOU?"
Now, how often is it, especially in design and construction, do you have a client ask in which way they can help you? It's truly a business-to-business support relationship, instead of a service provider-client relationship. They loved it, and they appreciated it.
Though years have passed and I'm now at a different company, I still have a responsibility for revenue growth and I still use these same principles. The way of managing relationships with potential clients and focusing on how they can be successful is core to my operating principles, it comes naturally. I don't know any other way to operate.
About Read Ballew:
Read is currently the Vice President of the Mission Critical group at Balfour Beatty Construction, and is based in the Dallas/Fort Worth area.
You can connect with Read on LinkedIn.