Business Opportunities Are Lurking in News Articles
January 26, 2016 | By Wayne O'Neill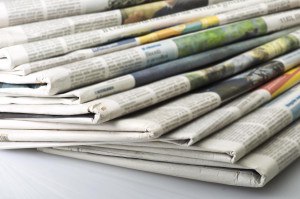 I have a powerful example to share with you today.
I talk about understanding your client's business and political issues a lot. I talk about connecting the dots between seemingly unrelated pieces of information – a lot.
THIS is why.
In November of 2013, the Dallas Business Journal published an article called Here's the path for McKinney to become Dallas' third major airport. If you're not in the air-travel business, or you're not in the Dallas-Fort Worth area, you probably wouldn't give that headline a second glance. Most people wouldn't see how McKinney's development of an airport means anything to them.
This is a classic example of critical information hiding in plain sight.
The story isn't about the airport.
It's about a corporate center growing in the northern part of the metroplex. That brings up entirely new issues that businesses can solve.
One issue is transportation of corporate executives, and enabling them to leverage private aircraft for their worldwide travel.
Another issue is transportation of executives and middle managers who may choose to travel on Embraer-level aircraft.
Yet another issue is freight and shipping out of this fixed-base, mixed-use development.
The new airport connects with so many intermodal issues in the area.
Headlines Can Fool You
If you just read the headlines, you might get the scope of a big piece of news. But you're going to miss the opportunities.
You have to dig a little bit deeper.
"McKinney building an airport" is a little factoid. But dig into that and you'll see opportunities for strategic intent, IT, and design and construction.
Dig into the stories and you'll see ways to grow your own firm using the impact of your solution.
Why You Should Be a Fly-Fisherman
These factoids and news pieces are like a river constantly running by your business.
If you're like a fly-fisherman, standing out in the water, you'll see the fish (opportunities) swimming around you.
If you're fishing from the shore, however, you really can't see the hundreds of fish right in front of you. It's too hard to see through the water from the shore.
You have to get in that water.
The Bottom Line
The McKinney airport article is a perfect example of something most people would pass right by – but if you just look a little closer, there are multidimensional business opportunities for a variety of projects and scopes. On the surface, the airport is a miniscule news blurb – but in reality, it's a big hook (haha!).