Benefits to Your Bottom Line…Women Executives
April 09, 2012 | By Wayne O'Neill

How can the rising percentage of women executives benefit your bottom line?  What do women executives do differently that positively affects the bottom line for organizations?
According to the U.S. Bureau of Labor Statistics, 43% of management, business & financial operations executives are women.  Understanding gender differences in management stylescan benefit your bottom line.  The typical male style of doing business is transactional.  They want to get right to the facts and close the deal.  Women's preferred style is relational.  They build relationships before closing the deal.
According to Judy Hoberman, an award winning corporate training director and author of "Selling in a Skirt," women have relationships with everyone they know and everything they buy.  Men exchange information and women have a relationship with the information they exchange.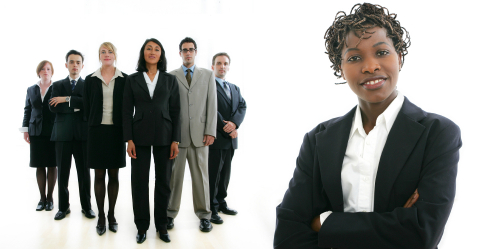 Consultative sales are gaining momentum because they are nonmanipulative.  The customer's needs are now the focus, not the product.  Customer-focus keeps the client involved and the solutions are joint ventures that develop into long-term relationships.
Women also understand the need to ask questions that not only gather information but start to cultivate a relationship which results in understanding more about the client.  They may not close the deal as quickly as men, but focus on connecting and solving problems together.
Studies show that women now account for 85 percent of all consumer purchases, including everything from autos to health care.  If you do not make the effort to seek out women for your teams, you will be reducing your options in half.  Women account for 51% the U.S. workforce. (U.S. Bureau of Labor Statistics).