Benchmarking Performance with Big Data
February 25, 2013 | By Kevin Cray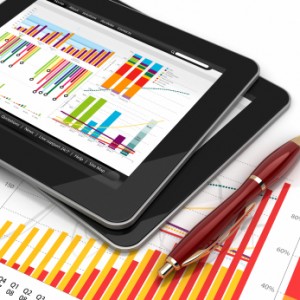 Universities across the country are collecting a plethora of information on their students and faculty in order to benchmark their performance against peer institutions. Managing that data and utilizing it in a way to compete are a few of the biggest challenges higher education IT departments are facing. We are beginning to see a wave of IT processes coming from corporate environments onto college campuses everywhere.   Companies such as: Quantum, SAS Institute and Oracle are just a few examples of corporate heavy companies beginning to shape the future of information technology in higher education.  Leveraging data to make sound decisions is more important than ever not only due to the decrease in state funding, but also to stretch money that has been donated to provide maximum impact.
Two of the biggest current challenges that information technology in higher education are trying to tackle are:
Managing Big Data – handling massive amounts of information effectively (Read more…"Big Data Changes the Game in Strategy & Competitive Differentiation")
Use of Analytics – analyze the data to build your strategic plan and thus position yourself to compete.
EDUcause provides information technology (IT) leaders in higher education with the data and research they need to align IT strategy with institutional strategy, plan new initiatives, manage existing services, and operate their organizations.  The recent EDUcause West/Southwest Regional Conference 2013 entitled "Strategic Impact:  Partnerships and Value in a Changing World" addressed these and other higher education challenges such as institutional efficiency, learning effectiveness, and college completion from an information technology standpoint.
According to Wayne O'Neill, who participated in the EDUcause session "Managing Big Data" led by Barry Ribbeck, Director, Systems Architecture, Infrastructure, Cloud Strategies and Initiatives at Rice University, storage of "Big Data" is a big challenge for all companies, organizations and higher education institutions.  More and more data is moving to digital formats which are forcing universities to find inventive methods for storing and securing this data and making it available in an ever-escalating scope and scale using tape archive technologies.
Six Challenges in Managing Big Data:
1.  Decision-point information regarding unstructured data
2.  Dealing with the costs of storing more and more data
3.  Security
4.  Compliance
5.  Financial decisions
6.  Cloud services
As Dr. Stephanie Bond Huie, Vice Chancellor ad interim Strategic Initiatives at University of Texas System, stated in the "How the University of Texas System Efficiently Utilizes Data to Drive Effective Change" EDUcause session, "Data is just data unless there is visualization and it is presented in a manner that is consumable."
Dr. Huie went on to explain that the University of Texas System has developed a data visualization tool that allows them to not only compare data against each of the UT schools, but also against their peers.  With tools like this Productivity Dashboard, the UT System is able to provide a level of transparency to the state that no others in the state can.  The UT dashboard is an online business intelligence tool that provides current data, trends over time and benchmarking for metrics across mission areas.    Not only is the UT system improving data access and transparency, senior leadership is also using this tool to support decisions and policy-making to reach their strategic institutional goals.
Since companies and institutions spend millions of dollars annually on Big Data management, analysis, and storage, key questions to ask yourself include:
What is the impact of your Big Data management, analysis, and storage?
Does it save money?
Does it save jobs?
Does it help the university be more competitive?
How do you leverage your data to become consumable by your key stakeholders?
How can you create a snapshot for key decision makers to see where you were before, where you are now, where your competitors sit, so you can make informed strategic decisions to positively impact your organization?