How an Article About Carbon Fiber Can Improve Your Profits
December 01, 2014 | By Wayne O'Neill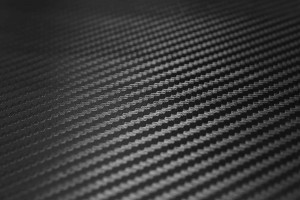 My team and I are always doing research within and outside of the industries we serve and the industries our clients serve. We constantly run into little factoids that relate to much bigger issues that our clients care about.
Here's an example. Recently we ran into a new story about carbon fiber manufacturing. It focused around a Japanese company called Toray and how the carbon fiber is being used in airplane manufacturing. We saw, though, that what is happening in carbon fiber is actually about much more than airplanes. It's about what's going on with aircraft manufacturing and drone manufacturing and electric cars.
Seemingly Unrelated Factoids Can Actually Be Opportunities
A simple fact you pick up in a news article can be connected to a trend. That trend can then be connected to an opportunity. Spotting that opportunity is the real payoff.
Manufacturing creates jobs. Jobs create development. Development creates opportunities for information technology infrastructure, design and construction. Opportunities beget strategies, and we learn how people work together organizationally.
This might look like a rabbit hole, but we connect the dots (and help our clients learn how to connect the dots) so our clients can grow and benefit by understanding how the factoid fits into strategic fabric of what is going on in our country and our society.
How to Apply News Pieces to Your Company
Going back to my carbon fiber example, here's how I and my team would connect it for one of our clients…
Carbon fiber manufacturing is actually part of a supply chain that relates to sophisticated electronic machines. For example, the automobiles that Tesla is creating. Auto manufacturing in the U.S. has traditionally centered around Ohio, Tennessee and Michigan – but that is changing because of the supply chain dynamics. Tesla may have 200 different suppliers, so their manufacturing facilities are going to be located where it makes strategic sense. There is no "center of the universe" anymore. Not all auto manufacturing happens in Detroit anymore.
Right in the client's back yard, things are changing – and they can influence it.
The Bottom Line
When you look beyond the factoid and see where it fits into the web of information and opportunity, when you understand supply chains and economic/workforce development, you can shape the economy and culture around you. Shaping is how you get more profitable.