2020 NEREJ Summit: Disrupting the Life Science & Healthcare Market
March 10, 2020 | By Wayne O'Neill

How do you challenge some of the smartest, most well-connected healthcare industry leaders from some of the largest healthcare providers in America on their approach to creating work?

You stick to your convictions talking about disruption in established industries. That was my position as a panel speaker during the 2020 New England Real Estate Journal (NEREJ) Life Science & Healthcare Summit on February 13 in Newton, Mass.

I appreciated the opportunity to speak because I was the outsider on the panel asking healthcare leaders to challenge their assumptions. I brought a disruptive perspective asking these brilliant Harvard graduates to think differently about how they approach project creation in the life science and healthcare space.

When so many healthcare institutions are staring at stuck assets and limited bond financing opportunities, they need to be thinking about how to evolve their infrastructure to a more hospitality-driven approach.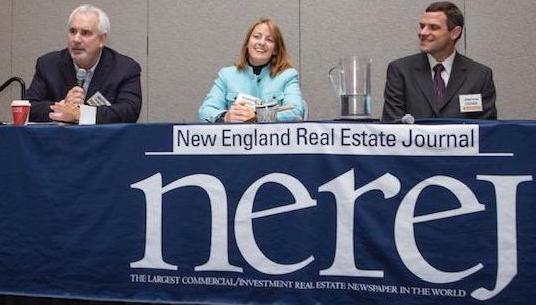 A Hospitality-Driven Approach to Healthcare Project Delivery
New England is arguably the epicenter of medical care on the East Coast. Harvard. Boston's Children. Beth Israel. Tufts Medical Center. Newton-Wellesley.
These are superior healthcare institutions backed by five generations of wealth. But, as advanced and brilliant as the leaders are, they still need to adapt to changing patient expectations in healthcare. This requires a forward-thinking approach to how projects are being scoped, financed, and delivered.
Why? It's the Amazon Effect. People have expectations. They can shop at the click of a button. They can access information from their couch. They don't have to wait in a line to complete a transaction on their smartphone.
This has changed the game for healthcare. Patient and clinical behavior is changing. Patients want their healthcare like their online shopping: quick, easy, painless, and efficient.
This reality creates the need for healthcare institutions to think about the patient experience like customer experience. In other words, healthcare hospitality.
How is paperwork handled?
Can insurance verification be completed before the visit?
How do you eliminate waiting rooms?
How quickly can a patient see their doctor?
Are doctors equipped to perform remote patient visitations using technology?
Embracing this form of disruptive thinking will ultimately grow revenue. The next step is understanding the funding aspect of healthcare project delivery.
Concession Structures Can Elevate Healthcare Project Delivery
During the panel discussion at NEREJ 2020, I talked about the opportunity to reach the next level of healthcare project delivery through concession-type structures.
This requires a different thought approach to bring together multiple players from multiple organizations to build the best teams that can support project delivery from the operational, planning, and financing sides of the equation.
In order to create new work in this space, healthcare institutions need to go back to the basics. Find the political issues. Find the business issues. Find the problems behind the problems that are holding back project creation.
Too many healthcare institutions are accustomed to saying what everyone else says and speaking the same language within the same game that everyone else is playing. They don't want to be different — or disruptive.
But, the answer to advancing project scope and creating more pieces of scope is taking a disruptive approach. It starts with the funding opportunity through concession financing.
The opportunity is to drop large sums into private equity solutions layered with more sums of debt financing to slowly evolve these healthcare infrastructures so that it's easier to navigate for all stakeholders.
The result is creating project work that is centered on a hospitality-driven approach to patient healthcare. This is how you stop fighting the Amazon effect of patient expectations and start embracing the opportunity to generate revenue at a higher level than before.
The Power of Coaching and Long-Term Relationships
You may be wondering how the CEO of a management consulting firm in Houston ended up playing the role of the outside voice on a panel discussion in New England.
The connection was Jeff Nicholas of EBI Consulting, who facilitated the 2020 NEREJ conference. Jeff is a long-time client of RESET. We have provided business coaching to Jeff over the past several years.
As Jeff has advanced in his career, he approached me with the idea of appearing on the panel discussion to present the concept of disruptive thinking in the healthcare space.
The story captures the importance of business coaching for career advancement, understanding how to build and sustain connections, and leveraging your connections.
Specific to the healthcare industry, it's imperative for institutional owners, project/scope delivery partners, and financial stakeholders to have conversations about advancing project scope and creating work in a more collaborative and intelligent way.
RESET helps facilitate these connections through our proven methodology, The Connection Process. We coach executives on how to identify smart clients, align with business and political issues, develop multiple paths to connection, and leverage connections for value and impact.
What's the risk? Disrupting your industry. What's the upside? Seizing the opportunity to maximize the revenue potential of your business. Be disruptive. Because disruptive thinking grows revenue.